Committee to discuss green cart program, review urban forest plan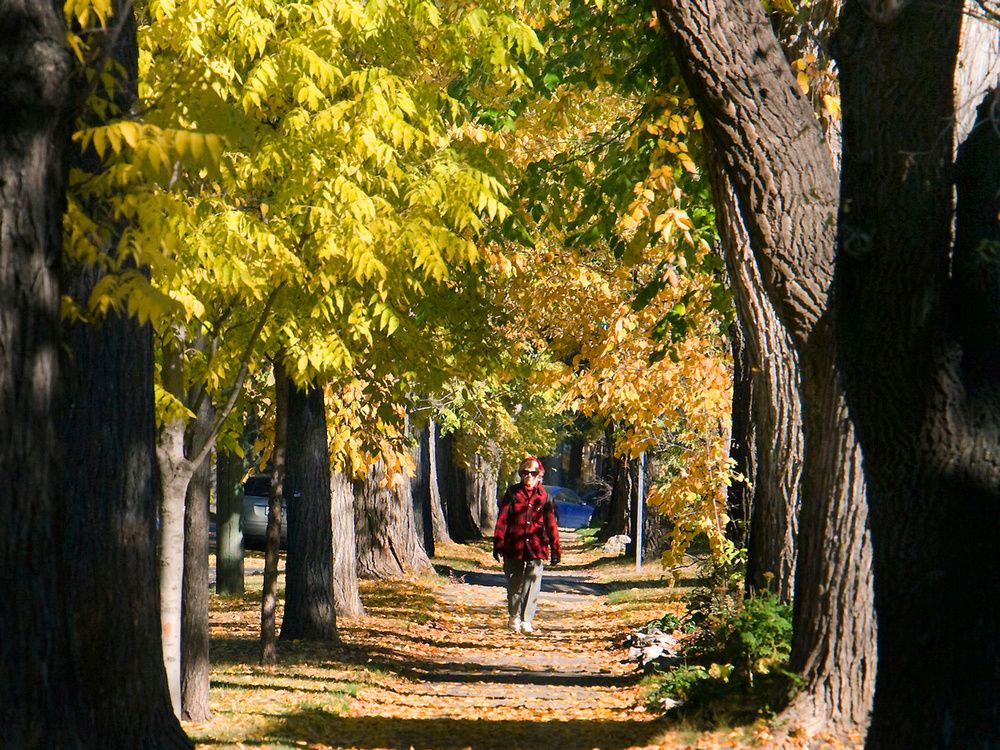 City Hall recommends charging just under $7 per month for the new green bin program coming next year for organic waste.
Content of the article
The next two years will see significant changes in the way household waste collection is managed and paid for in Saskatoon, as the city transitions from a general-revenue-funded model to a utility that bills customers directly.
Content of the article
Members of the board's environment, utilities and corporate services committee will meet on Monday to discuss how to cover some of the costs associated with the transition.
Content of the article
Councilors are also ready to discuss a broad, long-term tree plan for the city.
UTILITY OF WASTE
The city's new green cart program is coming in 2023. While the council previously approved the program to start billing in January, the first pickups aren't expected until May. This leaves a three-month gap where there are no dedicated funds to cover approximately $640,000 in expenses to run the organics system.
In their report, city staff warned against charging customers for a service they are not yet receiving. Instead, they first propose that the council create a new financial reserve to cover all recycling, organics and waste; this new fund would absorb approximately $1.7 million that is currently in a reserve for recycling. The Council is advised to draw on these funds to cover the shortfall.
Content of the article
The report also includes a discussion of the administration's proposed $6.73 per month fee for green cart service. Of this amount, $3.41 would cover the cost of collecting and managing the carts, $1.92 would pay for processing, $0.68 would go towards program management, $0.54 would pay for capital and reserve and the remaining $0.18 would be used for enforcement, education and communications.
The Board will have the final say on the fee structure during budget deliberations.
TREE PLAN
City staff have developed a 60-page plan filled with proposals to help preserve and expand Saskatoon's urban forest.
The plan includes 18 goals, each with multiple initiatives needed to achieve them over the next decade, all with the goal of getting between 15 and 20 percent of the city under tree canopy by 2060. The estimates latest suggest around 9% is currently covered.
Content of the article
Some of the highlights proposed in the report include changing the mix of trees planted in the city to move away from ash and elm trees, which together make up just under half of the trees in the city. Planners hope to reach a point where no tree species makes up more than 10% of the urban forest. This is part of an effort to prevent mass pest losses, as seen recently in Saskatoon with costly outbreaks of Dutch elm disease and cottony ash psylla.
The strategy also calls on the city to further explore the use of non-potable water for tree maintenance where possible. This could include things like using underground rain barrels or reusing water from city spray parks.
If the board approved the plan, individual initiatives would still have to come back for votes at budget time before the money is spent. City staff have already applied for federal funding to support some of the measures and have pledged to try to find external funding or partnerships with other organizations where possible.
Tiny tree-killing pest takes a heavy financial toll on Saskatoon

Tank: deja vu as Saskatoon City Hall returns to garbage collection fees

Dutch elm disease detected in a tree in Saskatoon's Leif Erickson Park
News seems to be flying towards us faster all the time. From COVID-19 updates to politics and crime and everything in between, it can be hard to keep up. With that in mind, the Saskatoon StarPhoenix has created an Afternoon Headlines newsletter that can be delivered to your inbox daily to ensure you are up to date with the day's most vital news. Click here to subscribe.