Fundraising for MHCO Golf Cart Rides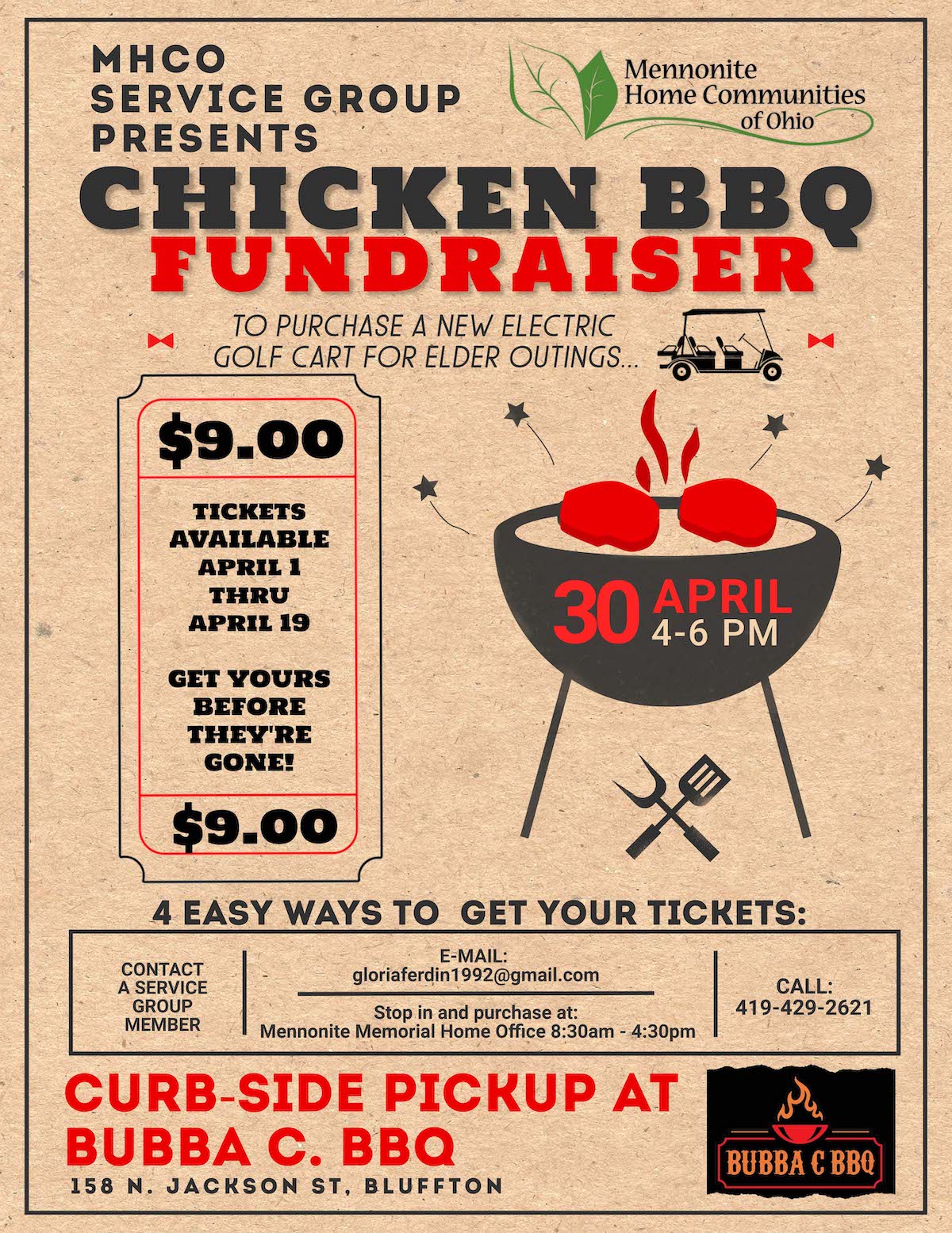 The Mennonite Home Communities of Ohio Service Group will host a Chicken BBQ fundraiser on April 30th with proceeds supporting the purchase of a golf cart for 6 people.
Last year, a golf cart was borrowed for a short period and residents enjoyed the local outings very much. Therefore, MHCO will create a golf cart outing program for residents and visiting family members. Outings will be designed by residents and MHCO team members to ensure a wide variety of themes ranging from outdoor art to nature and familiar Bluffton sights. The golf cart will cost around $19,000.
Tickets for the barbecue will cost $9 each and can be purchased until April 19. The meal will include ½ chicken, macaroni and cheese, green beans and a bun.
To buy tickets, you can:
• Stop by the Mennonite Memorial Home office from 8:30 am to 4:30 pm, MF.
• Contact service group members of Emmanuel UCC, Ebenezer Mennonite, English Lutheran, First Mennonite, Grace Mennonite, St John Mennonite, St John's UCC and St Mary's Catholic Church.
• Email Gloria at [email protected]
• Call/text 419-429-2621
Curbside meal pickup for ticket holders will be Saturday, April 30 from 4:00 p.m. to 6:00 p.m. at Bubba C BBQ, 158 N. Jackson St., Bluffton.