Golf cart crash that killed 4 prompts city to reconsider transportation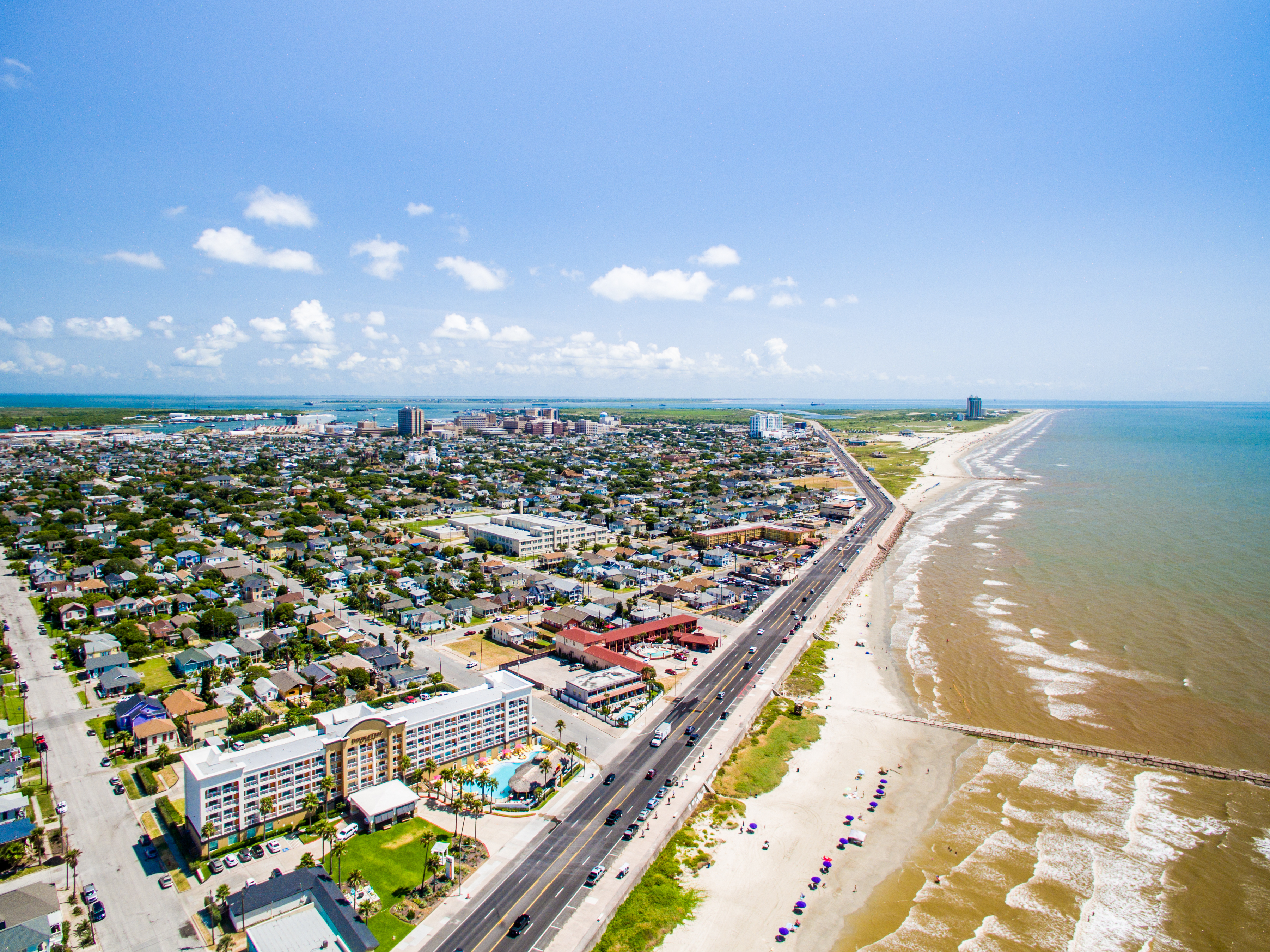 A golf cart crash that killed four has prompted a Texas tourist destination town to revise its rules on the popular transportation method.
Galveston is an island city in the Gulf of Mexico located about an hour from Houston. The long seawall offers miles of hotels, restaurants, museums, amusement parks, and golf cart and bicycle rentals on one side, and the beach and Gulf waters on the other.
In a statement sent to NewsweekGalveston police said around 11:35 p.m. local time on Saturday, officers responded to a "major accident near the intersection of 33rd Street and Avenue R."
"Responding officers have arrived and commenced the investigation involving a golf cart and two other motor vehicles," the news release read.
According to the press release, four people in a golf cart, including a 4-year-old child, were killed in a drunk driving accident. The intoxicated driver, identified as 45-year-old Miguel Espinoza, was driving a black Hyundai SUV when the crash occurred. Espinoza apparently failed to stop at an intersection which caused the crash, police said Newsweek.
The accident prompted Galveston Mayor Craig Brown to tell community members that the city's plans discuss rules surrounding golf cart use and possibly implement new safety measures, according to KTRK. -TV.
According to the city's website, golf carts can be driven by anyone with a license.
"Galveston's ordinance distinguishes the operation of golf carts in the east and west portions of the city. Golf carts registered for operation on 103rd Street and East may be driven in accordance with the ordinance anywhere they are permitted on Galveston Island, but golf carts registered for operation west of 103rd Street cannot be driven east of 103rd Street," the city said.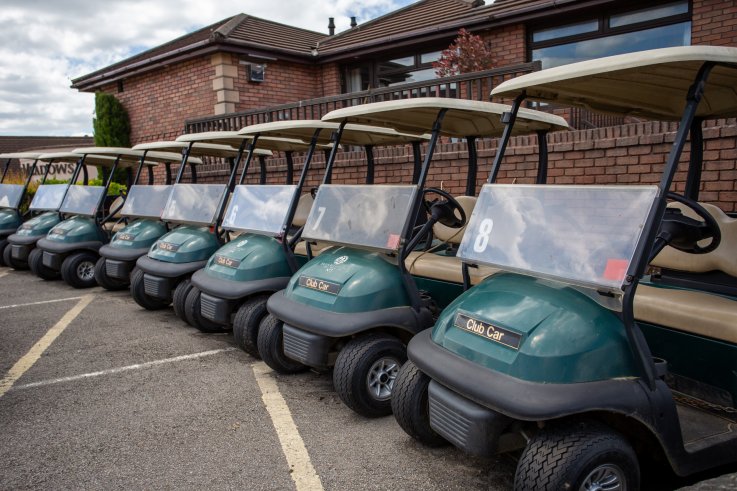 Four people were killed in a recent golf cart crash in Texas. Above, golf carts remain parked at Bryn Meadows Golf Club. Golf restrictions have been eased in England but remain in Wales on May 11, 2020, in Blackwood, Wales, UK.
Huw Fairclough/Getty
Under the city ordinance, golf cart use is restricted to areas that have a posted speed limit of 35 miles per hour or less, on roads that have at least two lanes and "are not designated as part of the state or federal highway system."
After Saturday's crash, the Galveston Police Department identified those who died in the crash as Kaisyn Bentancur, 4, Brailyn Cantu, 14, Destiny Uvalle, 25, and Felipe Bentancur, 49, the statement said. press release sent to Newsweek said.
In addition to the Mayor of Galveston, City Councilwoman Marie Robb also spoke with members of the community following the recent accident and said change was "inevitable", KTRK-TV reported.
"It's just very sad to me that it takes a tragedy to take action," Robb said, according to the local news station.
Newsweek contacted Galveston Mayor Brown for comment.
In a conversation with KHOU 11 news, Sylvia Martinez, a family friend of those who died in the crash, said the incident was "like a bad dream, like a really bad dream."
KHOU 11 news reported that following the accident, Espinoza was driving drunk and was later arrested. He currently faces four counts of manslaughter by intoxication, KHOU 11 reported.
Update 08/09/2022, 12:25 PM ET: This story has been updated to include information from the Galveston Police Department.