Men Dressed As Security Guards Carry Millions From GTT Giftland Store After Closing; Staff members tied up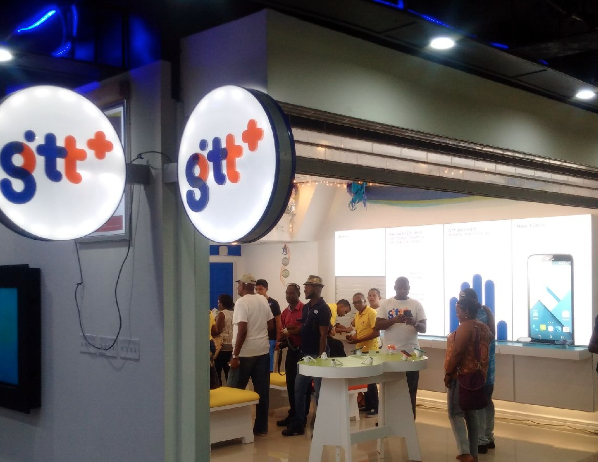 Two men who wore the same uniform as the security company that transfers money to the bank for the GTT telephone company took away more than $13 million in cash and more than $6 million in checks during a robbery at the GTT Giftland store.
In a statement, Guyanese police said the theft took place around 9:45 p.m. Thursday.
The two unidentifiable men who were both armed with handguns and dressed in the uniform used by a private security service that usually raises money from the outlet when it closes approached the store supervisor to raise money for transportation.
The supervisor said that she and five other staff members were on duty at the GTT booth, when the two suspects, wearing face masks fully dressed in said security uniforms, approached her and checked the bags with the money as usual.
One of the suspects then came out to the other staff and brandished a handgun at them. They were instructed to "get down", which they complied with. The other suspect in the warden's room pulled out a handgun the size of his pants and told the warden to get on the floor, which she did.
The suspects placed duct tape over the hands and mouths of GTT personnel and locked them in the cabin.
The perpetrators then took the cash and exited through a back door and walked to the Giftland parking lot and entered an old white mode, successfully escaping along the railroad platform.
Police said staff members managed to free themselves and an alarm was raised, but by then the suspects had already left the scene.
Several people were interviewed and statements were taken. Investigations are ongoing.
In a separate statement, GTT confirmed the incident and said the matter is currently being investigated by police.