Neuron Energy makes a foray into the golf cart segment with its new "Adler" golf carts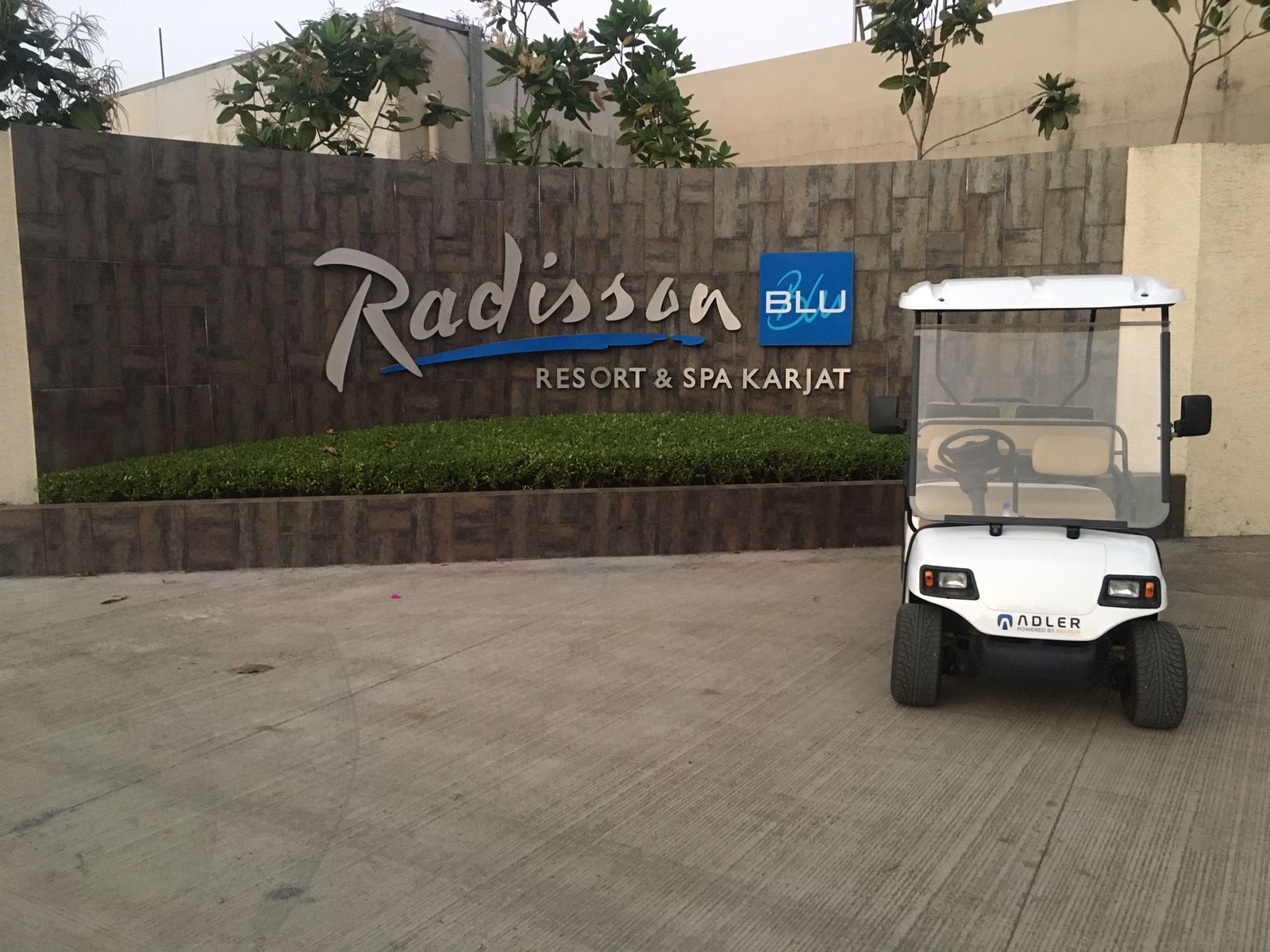 This launch will strengthen Neuron Energy's green technology initiative
MUMBAI, NOVEMBER 10, 2022 (GPN): Neuron Energy, a supplier of lithium-ion and lead-acid batteries to the electric vehicle sector in India, has expanded its product line with the launch of its own golf carts under the "Adler" brand as part of its initiative of green technology. Adler offers a variety of golf carts for personal travel, cargo, recreation, and medical assistance. It aims to cater to golf courses, hotels, resorts, shopping malls. With this new product offering, Neuron Energy aims to venture into the Middle East market through exports.
The golf carts will be powered by Neuron's lithium-ion batteries which include a GPRS tracker and remote assistance. Neuron lithium golf cart batteries have been actively used at IIT Mumbai, Oxford Golf and Country Club Resort campus. So far, the company has supplied the golf carts to Radisson Blu, Karjat and Godrej Trees in Vikhroli, Mumbai.
As the world increasingly looks for ways to reduce its dependence on fossil fuels, electric vehicles are becoming an increasingly attractive option. Golf carts are a particularly promising area for electric vehicle adoption, as they offer a number of advantages over traditional gas-powered carts. Electric golf carts are more efficient and emit zero pollutants, making them much better for the environment. They are also quieter than gas-powered carts, which can be a major advantage on golf courses. Electric carts also have the potential to be cheaper to operate than gas-powered carts in the long run because they don't require regular maintenance or fuel costs.
At the launch of this product, Pratik Kamdar, co-founder, Neuron Energy says"With growing ecological awareness among people to transition to a sustainable and environmentally friendly lifestyle, the adoption of electric vehicles has accelerated significantly. For electric vehicles to truly have an impact, there must be have a holistic system that needs to be in place, whether it's the charging infrastructure or the easy availability of good quality but moderately priced batteries.As a company, our vision has always been to provide the best products to our customers, and we have worked to develop a comprehensive network of batteries and spare parts needed to support electric vehicles.
In addition, we have focused on the lateral revolution of the automotive sector and our expansion into the space of low-speed electric vehicles manifests itself in the same way.
Adler golf carts are part of our Green Technology Initiative with an all-new vertical integrated under the brand. We always aim to cater to as many segments as possible and hope that with Adler we will be able to transition between airports, residences, malls, hotels, etc. and zero carbon footprint areas.
Adler golf carts will be sold directly by Neuron Energy and are already available in the market.End
About Adler
After the success of building a "Neuron" brand over the past decade in green energy solutions with advanced technology, our path of excellence began with the continued expansion of green electric vehicles. on the market. We constantly attract people's attention with our exemplary service and create an impregnable alliance with the target audience. This inspired us to achieve our goal of making environmentally friendly green vehicles aimed at saving the environment.
About Neuron: Neuron Energy was incorporated in 2018, having its head office in Mumbai, Maharashtra. Neuron Energy intends to make a significant contribution to the electric mobility landscape. Neuron supplies lead-acid and lithium-ion batteries for electric bicycles, electric rickshaws and golf carts. Neuron Energy has an extensive export and domestic network for the sale of e-bike batteries. Our promoters, Mr. Pratik Kamdar and Mr. Raj Shah have spearheaded our growth story. Neuron Energy has grown from a sole presence in Mumbai to multiple depots and distributors across India. Neuron Energy has increased its export footprint to the Middle East, Europe and Southeast Asia.
—