Operators should be aware of golf cart regulations at Suntree and Viera | Community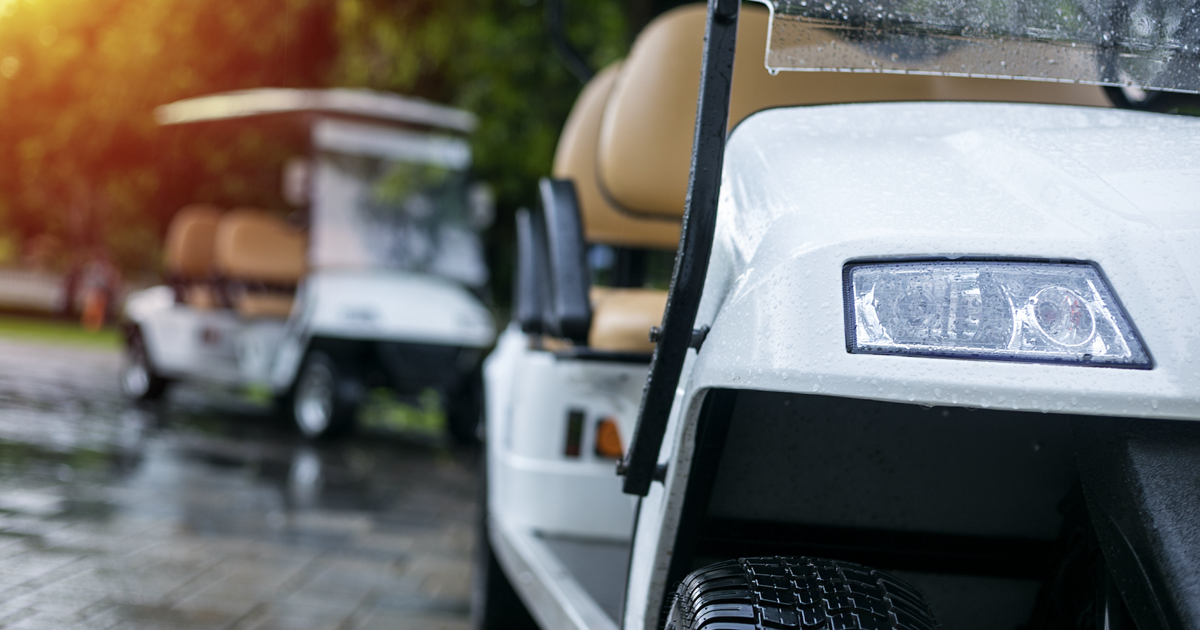 Golf carts are not only driven on golf courses or to golf courses, they are another form of transportation.
"Viera High School kids are getting their first vehicle, a golf cart," said Russ Gunthorpe, Gorilla Rides Store Manager in Viera.
Registration, a license plate or even a licensed driver is not required to drive a golf cart. However, drivers must be at least 14 years old, and if the driver does not have a license, regardless of age, the golf cart must have a horn.
However, when it comes to the subject of golf carts, drivers need to know where they are legally allowed to drive and park them.
"It is currently illegal to cross Viera Boulevard, the Diamond Interchange," and driving under I-95 on Wickham Road is prohibited "because the sidewalks on the east side do not meet state requirements" according to the Brevard County Sheriff's Office Podcast "On the Go with BCSO Podcast – Golf Carts Safety" posted March 8, 2020 on YouTube.
Brevard County Golf Cart Operation Ordinance 106-73 serves as the backbone of many Suntree and Viera regulations regarding golf cart use.
For example, golf carts cannot be driven on Wickham Road, Pineda Causeway, Viera Boulevard, Murrell Road, Stadium Parkway, Lake Andrew Drive, Tavistock Drive and Judge Fran Jamieson Way, although these roads may be crossed.
Golf carts may be driven on 8-foot-wide sidewalks and multi-use paths parallel to designated roads with a sign indicating such use by pedestrians, cyclists and golf carts. These multipurpose sidewalks are common in Viera, less so in Suntree, and are typically 10 feet wide. Pedestrians and cyclists have priority.
In Suntree, it is illegal to drive a golf cart on the sidewalk. Instead, carts must be driven on residential streets or roads with speed limits no higher than 35 mph. Suntree has a multi-use trail on North Pinehurst Road between Spyglass Hill and Wickham Road.
On multi-use trails, golf carts cannot exceed 10 mph according to a brochure produced by the BCSO.
Children under 5 must be seated in a federally approved child restraint seat secured with a seat belt. Young children must wear a safety helmet. All passengers must remain seated, whether facing forward or rearward, and the golf cart must not carry more passengers than intended. Just like drivers of traditional vehicles, golf cart drivers must not drive under the influence of alcoholic beverages, chemicals or controlled substances, and an open container rule applies.
Golf carts can only be driven from sunrise to sunset if the golf cart is equipped with functioning headlights, brake lights and turn signals, in addition to other requirements, such as "effective brakes, reliable steering, safe tires, a rear view mirror, and reflective warning devices on the front and rear of the golf cart.
Failure to comply with these regulations may result in arrest by law enforcement and issuance of a citation or fine.
Area parks are golf cart friendly, but carts must be parked in designated parking spaces.
At Suntree, golf carts "are not permitted to be driven on grounds or playgrounds," Todd Foley, executive director of the Suntree Master Homeowners Association, wrote in an email. Regarding the Suntree Country Club, he added: "The golf course is a private club and only their members can use the golf course and its walkways.