South Haven residents demand golf cart access on Baseline Road | Local News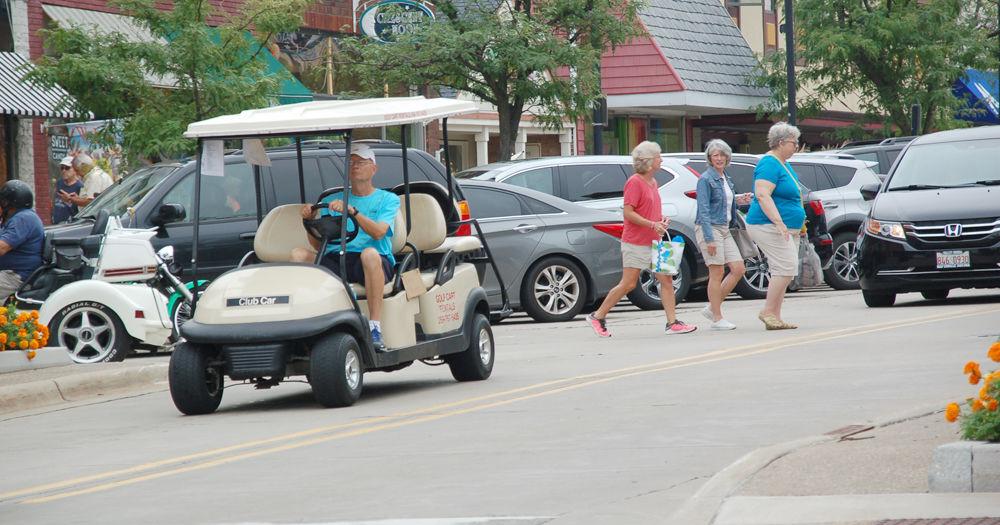 South Haven residents who use golf carts to navigate the city's north end are calling for the speed limit to be lowered on a crucial public road.
Several residents, who live near the Kentucky Avenue neighborhood, ran into a roadblock when trying to access Baseline Road in golf carts.
The isolated road, which connects to the city center, has a speed limit of 35 mph. By state law, golf carts are restricted to streets with speed limits of 30 mph or less.
At the July 19 city council meeting, residents inquired about changing the speed limit to accommodate golf cart users.
"We understand the concerns of people in this area," said Mayor Scott Smith.
However, City Engineer Mike Dopp said state law says speeds are set at the 85th percentile of the speed at which vehicles are traveling on a given street.
"Michigan uses this methodology because it is the national standard for setting speed limits, recognizing that most drivers instinctively drive at a safe and comfortable pace depending on roadway design and other factors" , Dopp said in a report to city council members. "It also reduces conflict between drivers, which leads to dangerous actions such as tailgating and inappropriate overtaking."
Over the years, the city and the Michigan Department of Transportation have conducted several speed surveys along Baseline Road.
Bill Hunter, director of the city's public works department, said the last two surveys were done in 2018 and 2021. Hunter said the two speed surveys found vehicles traveling 39 to 40 mph along the Baseline Road.
"There's actually science involved in setting speed limits," he said. "At the 85th percentile, if you slow down the speed limit, people tailgate. This could cause accidents. I have to conform to state standards.
The number of crashes that occur along a road can also trigger a change in the posted speed limit, Hunter said. In the case of Baseline Road, there were few accidents on the half-mile stretch between Blue Star Highway and North Shore Drive.
In 2020, there were three accidents on Baseline, including two animal-related collisions and one head-on collision – due to slippery snow conditions.
The city has the ability to lower a speed limit based on how fast 50% of drivers are traveling on a road. However, when the DPW conducted its survey earlier this year, it found that 50% of drivers were going 33-37mph.
"This beach hasn't given us the relief to lower the speed limit," City Manager Kate Hosier said.
City staff may conduct another speed survey in the future if there are other developments along the road that create more access points.
"If there were more access points, we might reevaluate," Hosier said. "At the moment only two have been (recently) added. It's not a massive influx. (But) it's something we could watch.
South Haven has allowed golf carts to be driven on city streets under state restrictions since 2016.