Zachary Taylor Elementary Unveils STEAM Cart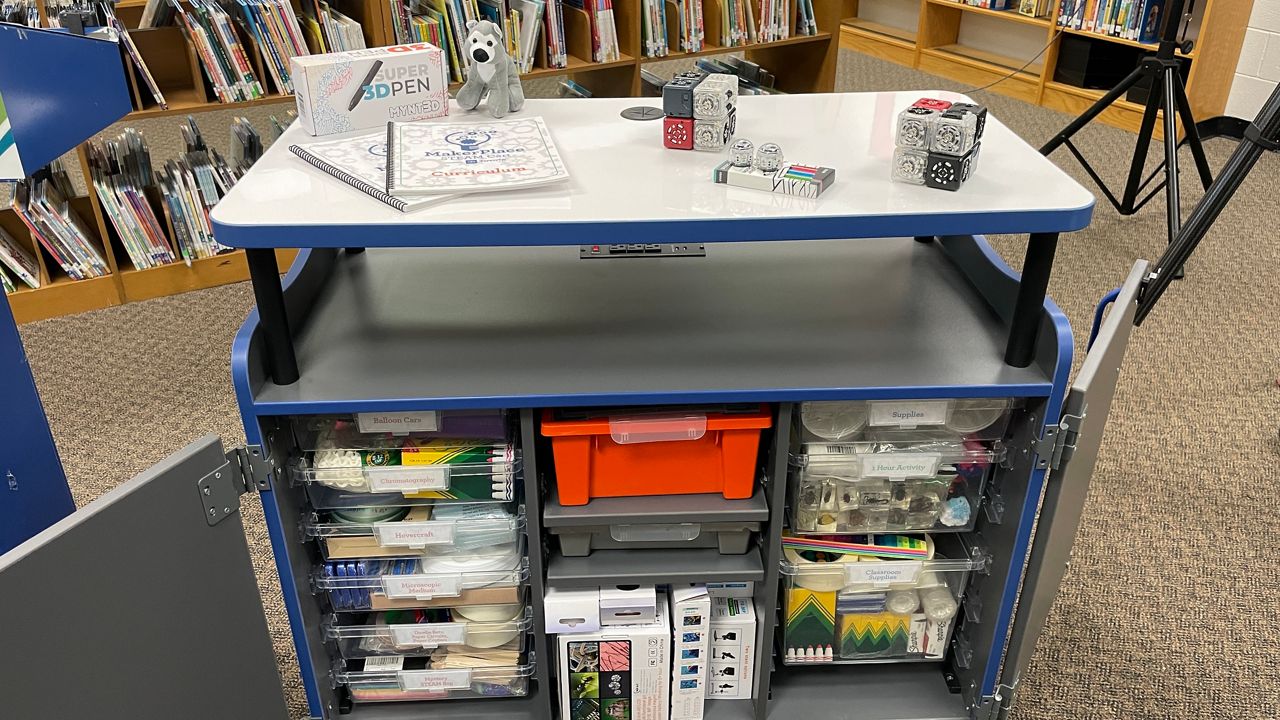 LOUISVILLE, Ky. — On Wednesday morning, Zachary Taylor Elementary introduced its new MakerPlace STEAM cart, which is filled with 15 hands-on activities aimed at teaching kids about science, technology, engineering, art, and math.
JCPS is one of two campuses in the state to receive one of these carts. The other is at Southern Elementary in Scott County.
Activities are designed for students in grades five and under, and each cart is designed for up to 25 students to participate in each activity.
The school staff couldn't be more excited to have this program. "Their faces lit up, they were asking questions, they wanted to try it for themselves, they wanted to be so creative, and they collaborated before this event even started today," Helen Stringer, Media Specialist of the library for Zachary Taylor Elementary, said.
Stringer will oversee classes as they use the new technology. She says having something like this is a great way for kids to explore careers in STEAM while fostering classroom engagement through a fun way to learn.
"There's always one or a couple who just aren't engaged in school in the normal sense of the word, so being able to offer those other kinds of activities will hopefully drive engagement and creativity," said Helen.
The STEAM Cart program is a partnership between the Kentucky Science Center and Toyota Kentucky. While the cart is at school, Kentucky Science Center staff are available to train staff on the activities and how to use the included technology.
At the start of the spring semester, the STEAM carts will be moved to a new pair of schools.